The 2015 Civic Hybrid takes over from the Insight as being Honda's main hybrid model offering the best gas mileage in their 4 door line up. The whole car has taken a huge futuristic styling leap forward starting in their redesign around 2010. The Civic Hybrid is easily noticed by its unique wheels visible in the picture above. Lets go over the finer points of the car, and see what it has to offer.
Honda has been working on this futuristic cockpit for about 5 years now and it is slowly evolving. The screen on the media center has much better resolution, and as you can see from the picture above, they have recessed the almost heads up display too make it easily visible in the bright sun. They have also started packing all sorts of digital options in their base models. One feature I was surprised to see was the blindspot camera. **Check out the video below to see how it works. The ride is as you would expect from a Honda. The lower price and fuel efficient(weight reduction) car has little room for sound dampeners for road noise. The engine is small and has an "Econ" mode which limits gas pedal responsiveness to increase gas mileage. Even with Econ mode off, the engine will not impress you, but being a hybrid that is not its intention.
They have added functionality to the media center by including an HDMI port so that you can display just about anything that interfaces with it. If you look around on YouTube you can find some Android mirroring and apps that allow you to control your phone with the cars touch screen. If you do that you can avoid buying the navigation feature and run everything through your phone.
All in all the exterior styling and futuristic look of the interior of the car make it a great value. Not to mention Honda's reputation in making long lasting engines. If you need a daily driver that looks nice and sips gas this may be the car for you.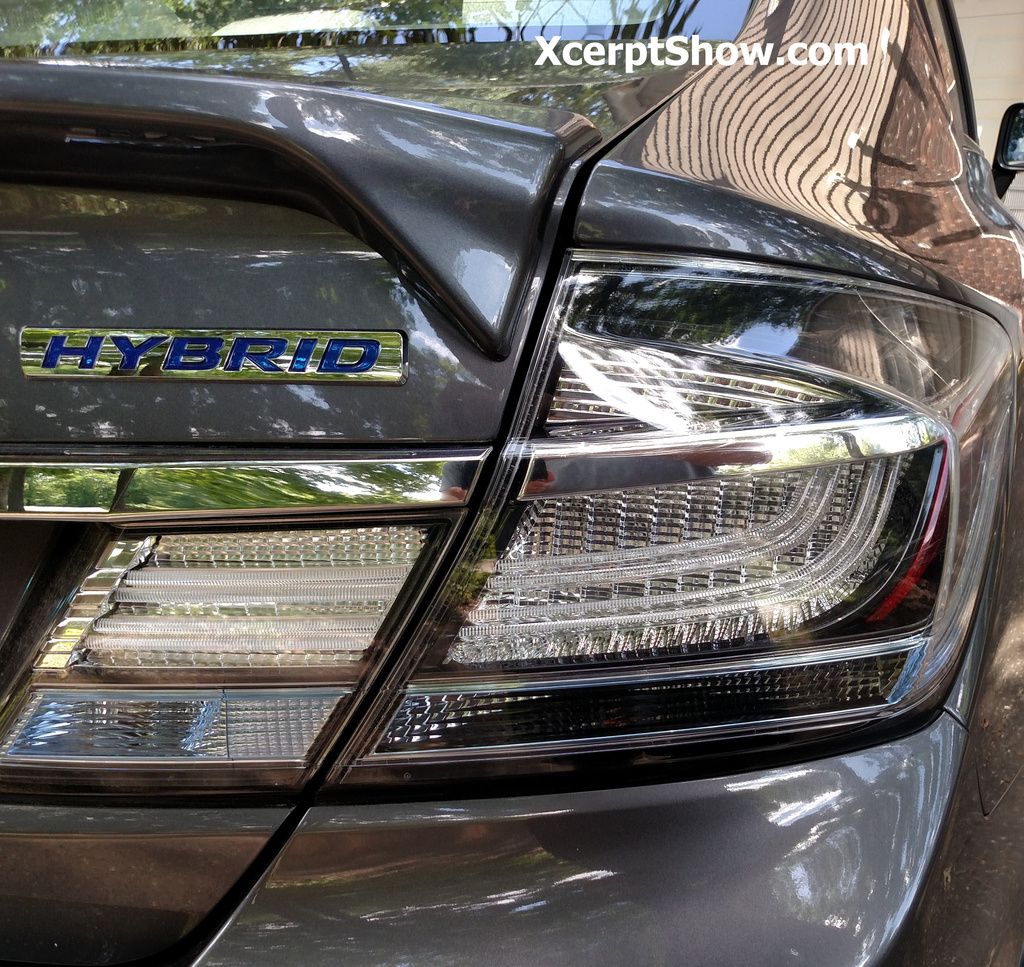 **Update: Grab one while you can! Honda recently announced the discontinuation of the Hybrid Civic and plug in Accord for a hydrogen car, some other hybrid and an all electric car. The US currently has no hydrogen fueling infrastructure.
As always leave comment via
G+
on the website or like the
Facebook page
and comment on the post with the site link in it. What do YOU think?
Links:
Subscribe to our Channel:
www.youtube.com/user/xcerptshow
Like us on Facebook:
facebook.com/xcerptshow
Follow us on Twitter live tweet events: @xcerptshow