By now everyone knows who the new Rainbow Six: Siege Dust Line operators are, but what people don't know is that Valkyrie and Blackbeard are unofficially based on a real people. Ubisoft doesn't admit this. But let's have a look:
Meet Kinessa Johnson:
Kinessa Johnson
Kinessa Johnson
Kinessa Johnson
Kinessa Johnson
I know what you are thinking. How is she, Valkyrie? Well, lets look a little closer. She blew up on social media as a member of VETPAW (Veterans Empowered To Protect African Wildlife). She did spend time in the military, but not as a Navy SEAL. She spent four years in the Army...as a motorpool mechanic. The VETPAW ad campaign was launched over a year ago. No females were allowed in combat arms roles at that time. She could not even be in the infantry. Her credibility as a "technical adviser" or a "poacher hunter" was immediately suspect.
Here is some imagery from the VETPAW campaign and other imagery surrounding her supposed anti-poaching role. Let me know if it starts making sense.
pose look familiar?
Interesting headgear...
BUT...
Come to find out all those cool photos and her claims of "killing bad guys" were all fake. Like all the other "hardcore" female empowerment nonsense, it was all fake. She was nothing more than a "tactical model" loosely involved with VETPAW. Johnson was actually called out by a real former Navy SEAL named Craig "Sawman" Sawyer who volunteers for ICAP (International Coalition Against Poaching). He called her and VETPAW "tinseltown posers" that do "more harm than good".
Sawyer on the other hand, has been doing quite a bit. Ironically enough, he looks a lot like Blackbeard. Blackbeard is the other Navy SEAL in the new Dust Line DLC. We should take a look at "Sawman".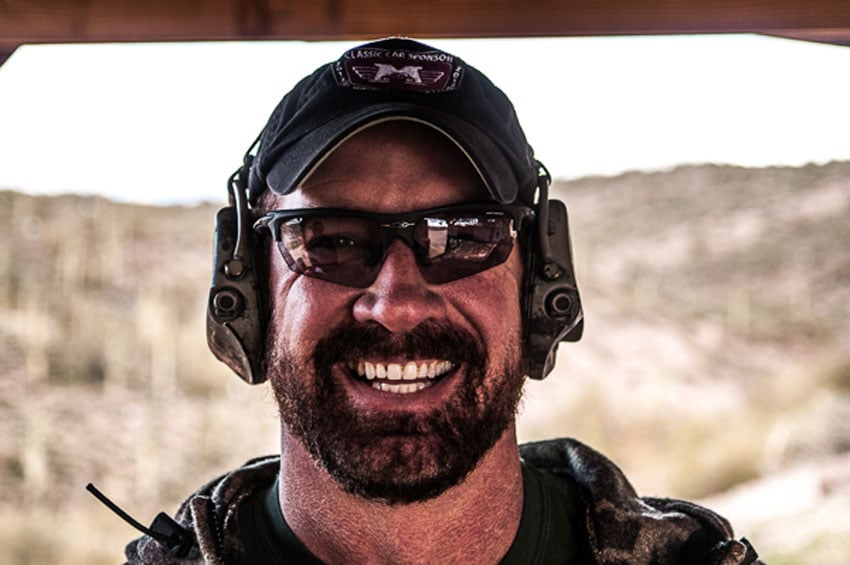 Craig Sawyer
Sawyer is an actual anti-poacher hunter and had a reality style show on Animal Planet Battleground: Rhino Wars. The link has a video overview of the show and shows Sawyer aka. "SAW". Sawyer spent time on SEAL Team One, DEVGRU, Federal Air Marshal Service and was a private military contractor. He has done other TV shows for The History Channel and a movie called Army Dog. The movie may have been a mistake on his part.
Fun Fact: "BlackBeard" was the call sign of the SEAL team in the Act of Valor movie.
I think it is more than a coincidence that these two characters from the game have so many striking similarities with these two public figures. I wonder how many of these other characters have real life counter parts. UbiSoft will obviously never admit to any of this, but you can judge for yourself.
Here are some more pictures of Johnson.
Kinessa Johnson
Kinessa Johnson
Kinessa Johnson
Into Rainbow Six: Siege Cosplay? Check out this
list of gear
for each character.
Who are Thatcher and Sledge?
Who are Capitao and Caveira?
Real Life Counter-Terrorism Operations
Try Amazon Prime 30-Day Free Trial
Other useful articles:
Kayak accessories
Smartwatches
PC Monitors
Smart Hubs
If you have any questions feel free to head over to the Facebook page and ask under the link post. :)
As always leave comment via G+ on the website or like the Facebook page and comment on the post with the site link in it. What do YOU think?
Links:
S
ubscribe
to our Channel:
www.youtube.com/user/xcerptshow
Li
ke us
on Facebook
:
facebook.com/xcerptshow
F
ollow

us on Twitter

:
@xcerptshow